All Windows or Android systems require antivirus software for security, if available for free. From that point of view, Windows 10's built-in Windows Defender system is very good and the security works well. However, it is fair to say that it is a bit weaker than the other third-party software available in the market.
Kaspersky's Windows Antivirus is one of the best antiviruses we have chosen. (Recommend by Tomsguide). The characteristics of its great malware protection, file encryption, web browser protection will be compared to none. As well as its user interface, which everyone can navigate.
Right behind it is Bitdefender, which is a pretty good antivirus. Apart from the extraordinary protection plan Norton has, which provides your VPN service with Identity Protection.
If you want a free antivirus, you can take Kaspersky or Bitdefender in my opinion. In the free version, both are offering great protection against malware. What's more interesting is doing so without slowing down your system.
At a glance, the Best Paid Antivirus Software
1. Kaspersky Total Security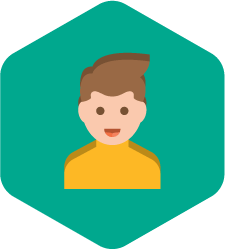 Kaspersky is a very good antivirus. Malware detection is highest in Windows, regardless of whether it slows the system down. This antivirus has made a virtual keyboard more attractive for users to access online portals and security of ransomware.
Kaspersky is my favorite, and I use it myself. This is the best of the midrange packages. In this pack, you get a decent parental lock, a secure browser, security for Wi-Fi, VPN for limited use, separate protection for laptops, protection for webcams and more. Apart from Windows, you will get all the same benefits for macOS, Android, and iPhone in the same package.
In its premium version, you will get the benefits of software backup, file encryption, unlimited password manager and file shader.
Visit Kaspersky Official site.
2. Bitdefender Antivirus Plus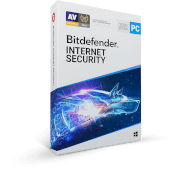 Bitdefender Antivirus Plus is the second of my favorite antivirus. It's not as good and perfect as Kaspersky's, but its score is very good at detecting malware and keeping the system light. On its paid plan you will find a wi-fi network scanner, a secure browser, web privacy software, unlimited password manager, anti-theft lock for laptop and many advantages like file shader.
This package includes parental control, file encryption, two-way firewall, system optimizer and more. All these benefits are available for Mac OS and Android as well.
Visit the Bitdefender Official Site.
3. Norton 360 Deluxe
All of Norton's antiviruses provide good malware protection and are light enough for the system. But it has less protection than other competing antiviruses.
For example, the Norton Antivirus Plus package has a password manager but no webcam protection. There is also a lot of online storage available. However, in the Norton 360 Deluxe package, you will get some extra benefits such as licenses up to 5 devices, parental control, and a lot more online storage.
Visit the Norton Official Site.
4. Trend Micro Maximum Security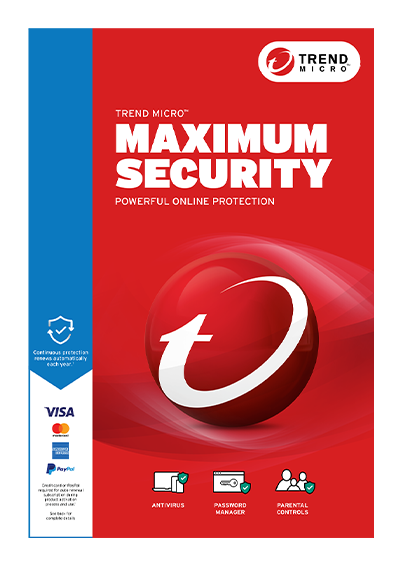 While Trend Micro provides very good malware protection, it creates very heavy loads on the system during the scan and does not give a very positive result. The Trend Micro Antivirus Plus package comes with a secure web browser, system optimizer, and parental control. With the rest of the Trend Micro Maximum Security, you'll find the File Encryption System and Password Manager.
However, none of Trend Micro's programs have webcam protection or a two-way firewall. Also if you look at its premium packages, you will see that there is no backup software or cloud storage that is on the premium package of another antivirus. Even other antiviruses on the market offer the advantage of a VPN as a temptation, but this Trend Micro doesn't.
5. McAfee Internet Security
Although McAfee's malware detection score is not very good at the beginning, it has improved tremendously over the past several years. But it does slow down the system a lot while scanning. Nevertheless, its sales have not diminished, even every year it is serving a considerable amount of Windows, Android, ios and OSX users. This is because of the rest of its facilities, such as two-sided firewalls and file shredders.
McAfee Internet Security offers some of the best password manager benefits in the business. On many devices, this MacAfee antivirus comes pre-installed. None of the McAfee products have a secure browser or webcam protection, but it does have the Identity Protection Facility.
---
Best Free Antivirus
Paid antiviruses provide much more protection than free antiviruses such as parental control, better handling of mobile devices, computer firewall monitoring and more. However, it is also true that many users cannot afford to pay for these additional features. So here are some of the best free antiviruses, considering those aspects and based on malware protection, system effectiveness, ease of use, and useful additional features.
As previously discussed, Kaspersky Antivirus and Bitdefender Antivirus are in the top position in my opinion. Not only on a paid plan but also on a free plan. Both of these antivirus provide the best protection against malware without slowing down your system.
However, Kaspersky provides you with the convenience of scheduling scans and for quick scans. Bitdefender is still the "set and forgets it" free antivirus option. It takes care of the entire system by itself and does not require any intervention from the user.
Best Free Antivirus Software At A Glance 2020
1. Kaspersky Free Antivirus
Kaspersky has never advertised that they have a free antivirus, which is the best free antivirus. Another interesting thing is that many people do not find its free antivirus download page because it is not that easy, but once it is. You can get Kaspersky's unbeatable malware protection for free, but you still have to pay for the extra features.
2. Bitdefender Antivirus Free Edition
Like Kaspersky, the Bitdefender Antivirus Free Edition provides nothing but the basics. Its malware protection is just as good as some might say, and it runs the system lightly compared to Kaspersky during the scan. But you can't schedule a scan in this free version. But it still best for its "set-it-and-forget-it" security solution.
3. Avast Free Antivirus
Avast Free Antivirus's malware protection is quite good, but it will have a much lower score than the top two names. But in its free version, it ranks third on our list of features like hard browser, password manager and network scanner. You will also get a VPN service with limited access to this free version. However, it does make the system heavy enough when scanning, which is not a personal favorite of mine.
4. AVG AntiVirus Free

AVG is also a good antivirus that decently detects malware and doesn't make the system too heavy. However, AVG Antivirus Free has far less useful additional features than Avast Free Antivirus, but it also has a file shredder.
5. Microsoft Windows Defender
Microsoft Built-in Antivirus Software – Windows Defender. While it may not defeat malware protection Kaspersky or Bitdefender, it retains its place only for its other benefits, such as parental control and so on.
6. Avira Free
Avira is a much older antivirus. This was the best antivirus several years before Kaspersky and Bitdefender came to the market. At that time, Avira and Windows Defender were the only ones in the market. Although its malware protection is fairly good, it does make the system quite heavy during the scan.
Best Antivirus Buying Tips
This is very important. Decide what you need before purchasing antivirus software. Because the perfect antivirus is for you, that will meet your exact needs.
For example, if you have young children in your home, do not go for free or low-cost antivirus. Because they do not have parental control.
It also depends on how many systems you want to control. You cannot secure multiple systems in mid-range antivirus or free versions, so you have to pay. Some vendors offer the benefit of securing such unlimited systems.
If you want for your office or business, you need to see which antivirus is giving you security in that way. Such as file encryption, file shredder as well as unlimited online storage. Even a secure browser may be needed, so you should only take antivirus when it comes to those features.
That's enough for this article. I think you will get decent knowledge of the antivirus. If you like this article please share it with your friends on Twitter and Pinterest.